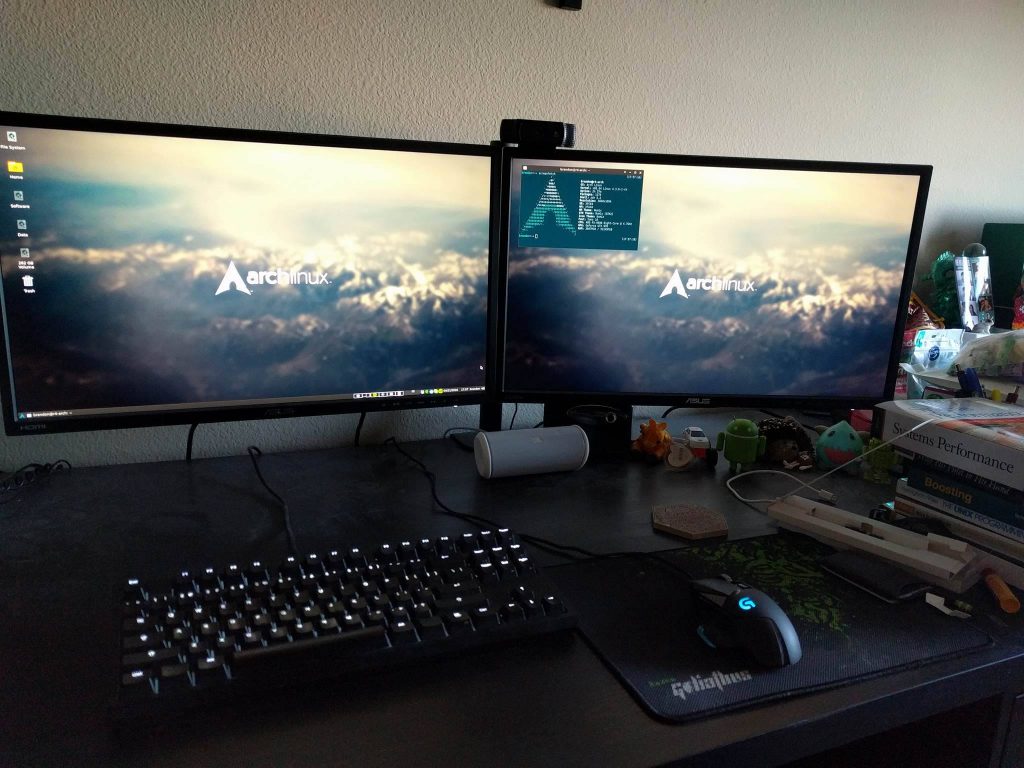 Mostly for bragging purposes, here is a list of the tech that I own:
The Desktop (brandon-r4)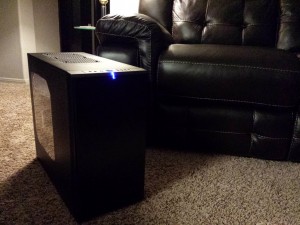 Case: Fractal Design R4 (With Window)
Motherboard: GIGABYTE GA-990FXA-UD3
CPU: AMD FX-9590 Vishera
CPU Cooler: Corsair H100i
HDD: 500GB Samsung EVO SSD
2x 2TB Seagate Barracuda
RAM: 2xCORSAIR Vengeance 16GB
Graphics: NVIDIA GeForce GTX 970
Power: SeaSonic Platinum-1000 1000W
Keyboard: CODE 87 Key
Mouse: LOGITECH G502 Proteus Core (9600 dpi)
Monitor: 2x ASUS VN248H-P 
Headphones: Audio Technica ATH-M50
Operating System: Windows 10/Arch Linux
I use my desktop primarily for gaming and making 1080p YouTube tutorials.
The Portable Laptop (brandon-ux305)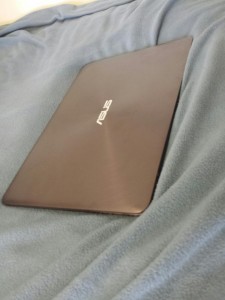 Model: ASUS ux305FA
* Running Arch Linux
I use this laptop primarily for on-the-go things. Being lighter and having more battery life than my other laptop, this is the perfect laptop to take places for casual blogging, programming, and other things that laptops are good for.
The Laptop (brandon-k55n)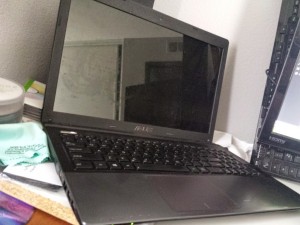 Model: ASUS K55N-DS81
* Upgraded from 4GB to 8GB of Memory
* Upgraded to 512GB SSD
* Running Windows 10/Arch Linux
I use my laptop primarily for on-the-go operations. When I'm away from home, I'll use it to game, chat, and do work. Although the battery life isn't great, it gets me by and this little guy has character.
The Phone
The Tablet
Nexus 7 (2013) running Android Lollipop
Kindle Paperwhite Wi-Fi
The Watch
Pebble Time Steel, Gunmetal Black
Retired Devices
Although I love to keep my devices up-to-date and leave the past in the past, it is always good practice to keep record of your origins. Here are my older devices that helped me get to where I am today:
The Desktop (brandon-tower)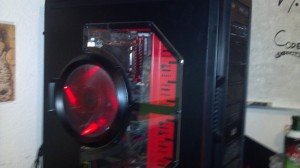 Case: AZZA Solano 1000R
Motherboard: ASUS Crosshair IV Formula
CPU: AMD Phenom II X6 1100T
CPU Cooler: Cooler Master Hyper 212 Evo
HDD: 2TB Seagate Barracuda
RAM: G.SKILL Ripjaw Series 8GB
Graphics: HD Radeon 6870
Power: Corsair Enthusiast Series 850W
Keyboard: Microsoft Sidewinder X4
Mouse: Razer Deathadder (3500 dpi)
Monitor: 2x ASUS VH238H 23-Inch
Headphones: Creative Fatal1ty Gaming Headset
Operating System: Windows 7